Halloween Makeup Tutorials and ideas that will make your Halloween costume pop and look extra spooky. These Halloween Makeup ideas are a great way to make your Hallowen Costume extra cool and exciting. Teake a look!
My favorite thing about Halloween is dressing up and doing my Halloween makeup!
The last two years I have been an animal for Halloween, first a deer, and then last year I was a giraffe.
I had so much fun with my daughters getting our makeup ready for our party. Take a look at these pictures that I shared on Instagram!
Today I want to share with you a few Halloween Makeup Ideas that you can use as inspiration to make your own Halloween Costumes extraordinary this year! I think you are going to love these as much as I do! Let's take a look!
1
This is the perfect halloween eye make up for an elegant look.
2
Spooky Scarecrow by Petra
3
Harley Skellington Makeup Tutorial
Love this one and her videos and halloween makeup tutorials are always great!
4
I followed this same tutorial to do mine years ago!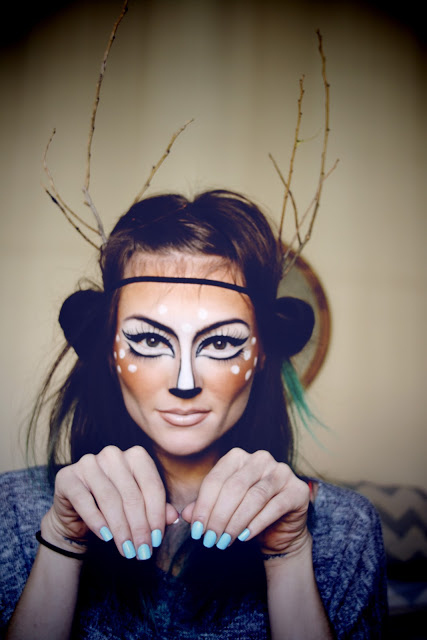 5
Dark Angel at Socolum
This one is super spooky!
6
I love this one so much!
7
So easy!
8
WOW! So beautiful!
 10
11
Pretty amazing!
12
So elegant!
 13
I love this one so much!
14
Super cute and easy!
Great Halloween Makeup Tutorials… Right?
I hope you are now inspired to dress-up this year for Halloween and celebrate this spooky but super fun holiday!
Here are some other ideas to get you under the spell of the Halloween spirit!
Wishing you a SPOOKTACULAR day!
XO
Desirée